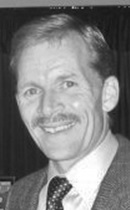 2017 brings us to our 106th year of the Brooklin Spring Fair. This year also brings us to the end of my presidential term. 2016 has brought challenges, laughter,
sadness, friendships, but most of all, memories. That is one thing that can always be guaranteed with the Brooklin Spring Fair. You will leave our beloved fair with many hap-py memories.
As the years come and go, there is one thing that always stays, the fun that this fair has to offer! Thursday and Saturday night will be as exciting as ever with our demolition derbies. Friday night be thrilled with the amazing truck and tractor pull. Already you can see what the Brooklin Spring Fair has in store for you.
Come out Saturday and join everyone to fill the sidewalks and watch our parade! Make sure to dress up in red and white to help the fair celebrate Canada's 150th birthday with our fair theme "Made in Canada"!
Throughout the weekend you will find many activities and agricultural shows in Agri-Land. Come learn and discover the love for everything that is farming. Along with all the fun of agriculture, be sure to see the beautiful talent that our homecraft section of the arena has to offer.
I would like to thank our board of directors and volunteers that take the time out of their busy lives to make the fair what it is. Your hard work and dedication is beyond compare and I don't take it for granted by any means. I would also like to thank our Municipality, our Police and Fire Depart-ments for their support and dedication year after year. Last, but not least, I want to thank our local businesses, sponsors and anyone who has contributed in keeping the fair as successful as it is.
Overall, 2017 is going to be a excellent year at the fair. I have been honoured to serve as your president for the last two years. As my term comes to a close, there is one thing that I am confi-dent and proud to say, with the help of everyone that makes this event happen we will make the Brooklin Spring Fair great once more.
Sincerely,
Ron Grandy, President
Brooklin Agricultural Society