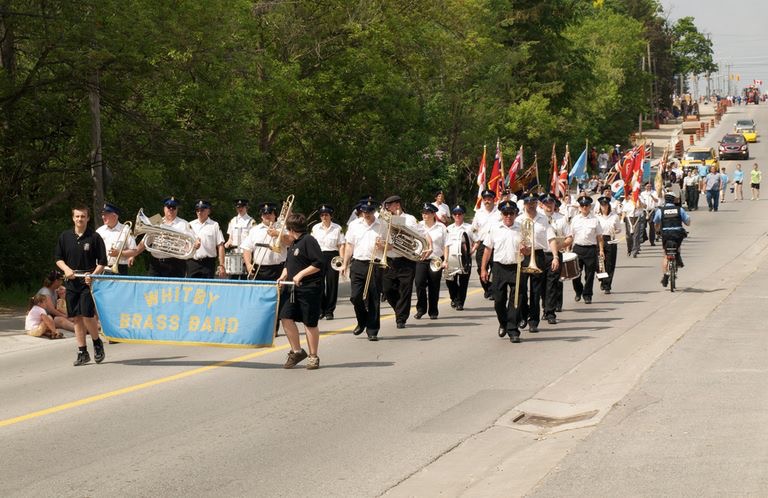 Parade Date: Saturday June 2nd, 2018
Parade Start Time 10:30 A.M.
Proudly Sponsored by:
Brooklin Agricultural Society
2018  Theme:  "Brooklin Spring Fair, Our Favourite Place to Bee"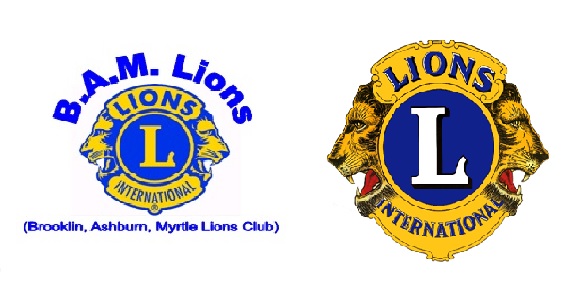 The B.A.M. Lions Club is proud to be back organizing this year's parade celebrating the 106th Anniversary of the Brooklin Spring Fair.
Last year, our B.A.M. Lions Club, along with all the parade participants created another exciting and memorable parade, marking last year's 106th Anniversary.
The Brooklin Spring Fair has many traditions and the parade is definitely one of the highlights. Many volunteer hours go into the planning and preparation of  the parade to ensure that it continues to grow and reflect the many long standing traditions established over the past 107 years.
Keeping this in mind, we would like to invite you or your group to be a part of this year's parade.  You may consider entering a decorated float from a group to walk the route, dress up or provide your idea to us– we simply ask that you participate!  The theme  "Our Favourite Place to Bee" is sure to be a hit with all ages.
Space is limited.  To ensure your participation, please submit your application by May 18h, 2018.  Priority will be given to those submissions received prior to the deadline.  Please complete the  application form and email it to: kevin.stone@marsh.com and  mcgrorey25@rogers.com.
Please feel free to contact us if you have any questions or if  you would like to discuss your ideas. Once you have sent in your completed application, we will contact you via email to confirm your participation in the parade.  We will  provide you with further details such as the parade route, marshalling location, etc.
Please ensure that you sign the Hold Harmless section at the bottom of the application.  If this area is not completed, you may not be able to participate in the parade.
On behalf of the Brooklin Agricultural Society and the BAM Lions Club, we welcome your participation in the 2018  Brooklin Spring Fair Parade  on Saturday June 2nd.
Yours Truly,  Kevin Stone and  Jim McGrorey
B.A.M. Lions Parade Committee  Co-Chair  905-655-5158 kevin.stone@marsh.com
B.A.M. Lions Parade Committee  Chair 905-620-0586 mcgrorey25@rogers.com
Or 905-259-5480 via text anytime if you have specific questions.
We hope to hear from you soon!
2018 Parade Route: