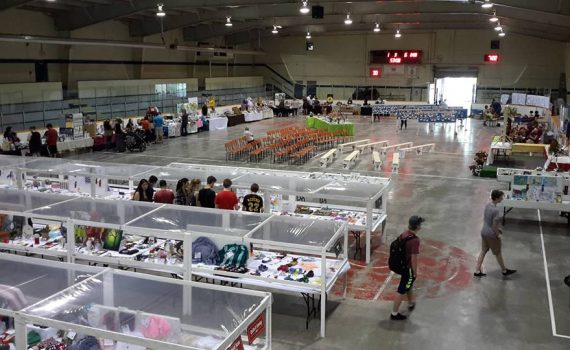 Brooklin Spring Fair is excited to welcome back to our Fair grounds the 50 Mile Market! The Market was developed to recognize the importance of local handmade artisans and crafters focusing on grass roots and handcrafted items.
Information for Market Customers:
Public admission to the Market is included with the Brooklin Spring Fair admission.
The Market hours will be:
Thursday 6pm – 9pm
Friday 5pm – 8pm
Saturday 10am – 8pm
Sunday 10am – 3pm.
Market vendors will be located inside the "Welcome Home Building" (Arena) on the West side of the Fair Grounds.
Information for Market Vendors:
All exhibitors must be based within a 50 mile (81km) radius of the venue.  Only handmade items are permitted at the Market.
For further details including how to apply, rules, and costs check out the 50 Mile Market Exhibitor Information Booklet
Interested in being a vendor?
Please review the Exhibitor Information Booklet for details on rules, cost, etc
Ready to join us?
Please complete the Exhibitor Application and either mail or email the form to the addresses noted.