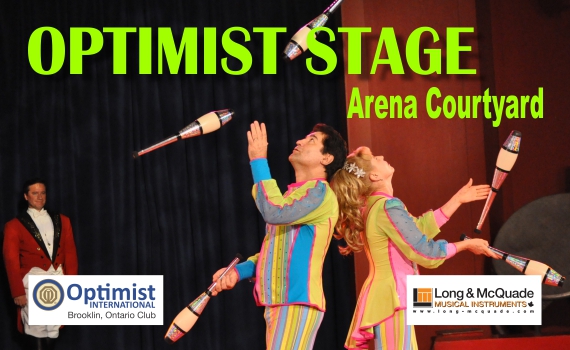 New this year, the Optimist Stage in the parking lot by the arena!
Competitions, music, and family friendly entertainment can all be found on the newest addition to our Fair – The Optimist Stage!
The Optimist Club of Brooklin presents the following nightly competitions . .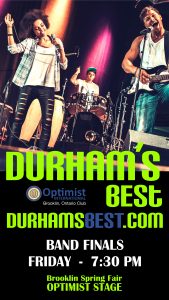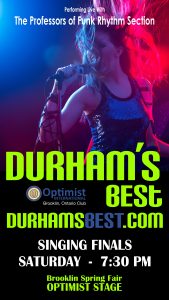 The family entertainment line up includes . . .
Fire Guy
High energy fire juggling, fire eating, skateboarding and comedy act.
www.FireguyShow.com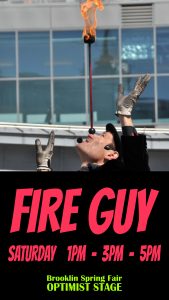 Aristov Family Circus
An international award winning family circus performing Acro Balancing Act, Rola Bola, and Spinning Cube.
www.megamagictalent.com/talent/aristov-circus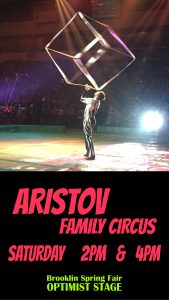 Dirty Dishes
A sharp-witted female trio with a 1950's Nashville sound and killer charm.  A fun blend of music and comedy.
www.dirty-dishes.ca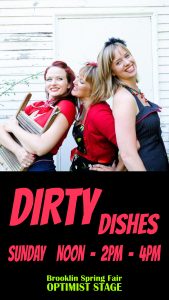 Tex Rexman Comedy Cowboy
A daring cowboy show with fire, knife juggling, whips and lasso.
www.texrexman.com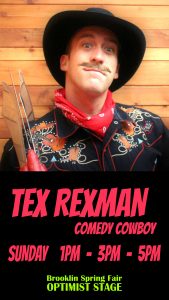 **Great news!  The finalists for the Durham's Best Youth Talent Competition will be announced on May 26. Please be advised, if your musician has not been called for a live audition directly from the Durham's Best committee, your musician/singer is not moving forward and will not perform at the Brooklin Spring Fair this year. **