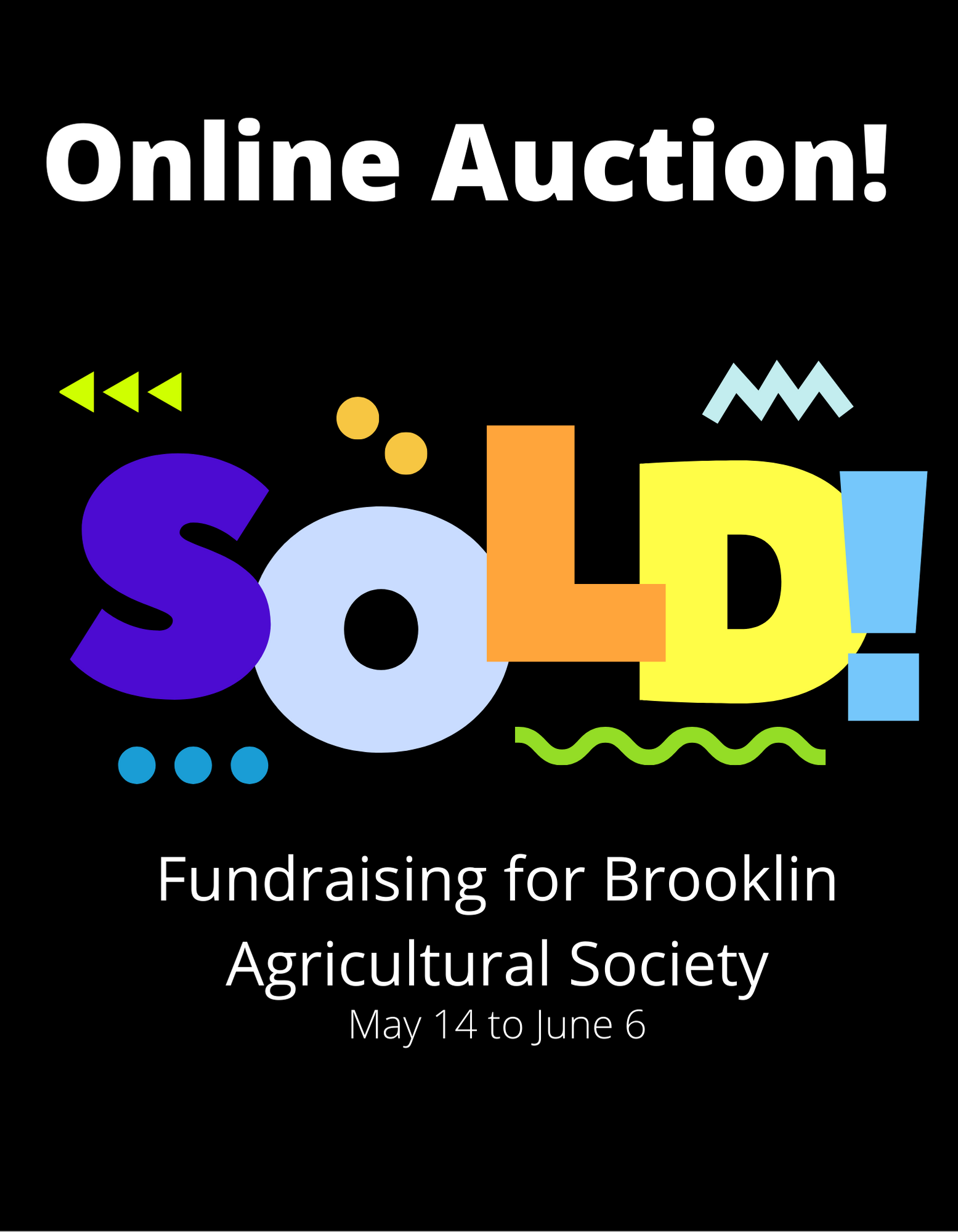 The Brooklin Agricultural Society invites you to join them for an online auction running from Friday May 14th to Sunday June 6. All proceeds go to support the ongoing work of the Brooklin Agricultural Society in bringing agricultural education to the commnuity, including the annual Brooklin Spring Fair.
Auction Details
Auction is online only, to register an account and start bidding visit Jason McIntosh Auctions. Full details on the terms and conditions of bidding available on the auction website.
Winning bidders can pick up their items on Saturday June 12, from 9:00am to 3:00pm at 1141 Raglan Road East, Oshawa. Shipping is available through Canada Post; buyer pays straight shipping with insurance tracking will be forwarded – shipping can be arranged once auction closes.
Payment for winning bids can be completed by by credit card, debit, or estrasfer.
Our Thanks
The Board would like to thank all of its Directors, many volunteers, and the community members and businesses that donated items to make this auction possible.
For further inquiry or questions please contact:
Kristin Slute at (905)261-6285 or J.J. Slute at (905)260-0205.