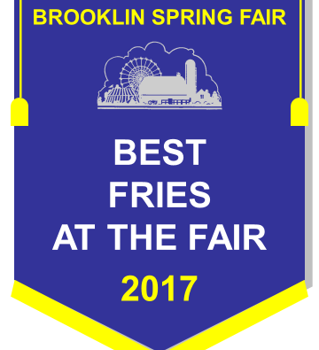 Due to COVID and the need to reduce shared touch points the Best Food at the Fair competition will not be proceeding for 2022. We hope to be back for 2023!
It`s Time to Eat!
Who has the best food at the Fair?
Our vendors will be competing in a head-to-head competition on Thursday evening to see who has the best 'Food on a Stick', 'Entree', 'Fries', and 'Dessert' at the Fair! Winners will be announced at the Thursday Demo Derby and will receive a blue and gold banner. Look for the banners around the Fair and see if you agree with our judges!
There is also a Peoples' Choice competition which will be judged by YOU!  If you eat something fantastic at the Fair on Thursday or Friday, please pop into the office and fill out a ballot. We will also have volunteers wandering the grounds collecting votes. Who do you think has the best food at the Fair?