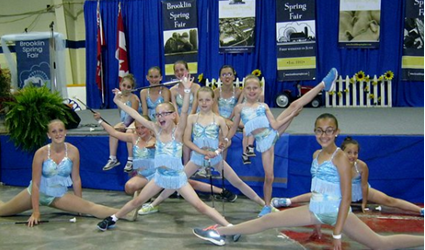 The Welcome Home Building is a happening place to be on the Fairgrounds! Homecraft, little shoppes on the FAIRGROUNDS AND our family entertainment stage are all found inside.
The 2022 Arena Stage Schedule:
Friday
6:00pm – Spelling Bee & Concours d'Orthographe (French Spelling Bee), registration opens 5:15pm
Saturday
1:45pm – Kids Pie Dive Competition
2:15pm – Pie Eating Competition
3:30pm – Spring Sing – Youth Talent Show, check in begins at 3:00pm
Sunday
10:00am – Teddy Bear Parade
Please Note: The Ambassador Competition and Baby Show Competitions will proceed as virtual events for 2022.
Arena Competitions: Details