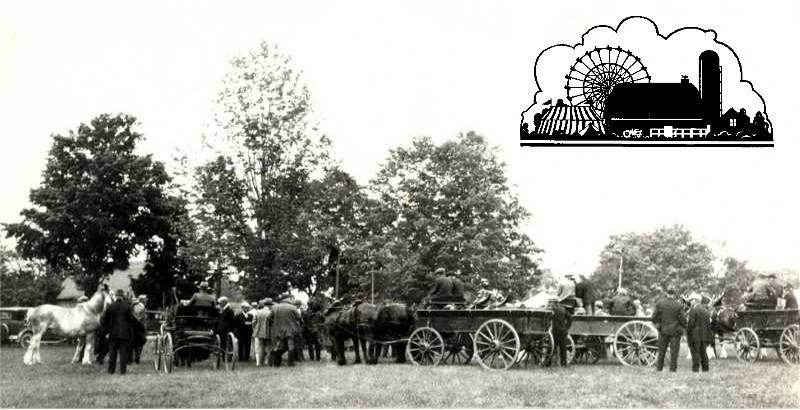 The Brooklin Agricultural Society is a Not for Profit volunteer organization which operates and organizes the annual Brooklin Spring Fair. The Brooklin Spring Fair celebrated its 100th Anniversary in June 2011.
The Fair has a Volunteer Board of 28 Directors that plan upcoming Fairs along with hundreds of community volunteers who donate their time in May and June. The Brooklin Spring Fair continues from one year to the next, because of the success of the previous years Fair.
The Fair supports many organizations in the community such as; the Order of Oddfellows Lodge in Brooklin, Ontario Volunteer Emergency Rescue Team (O.V.E.R.T), Brooklin Community Centre & Library, Kedron Boy Scouts and Brooklin Boy Scouts and Brooklin Redmen. We also present an annual achievement award to a graduating student at each of the elementary schools in Brooklin.
The Brooklin Agricultural Society is a proud member of the Ontario Association of Agricultural Societies (OAAS). The OAAS (www.ontariofairs.com) is a unifying body for 230 Agricultural Societies in Ontario and is our liaison to the Ontario Ministry of Agriculture, Food and Rural Affairs (OMAFA).
If you are interested in getting more involved personally with the Brooklin Spring Fair please plan to attend our Annual General Meeting at the beginning of October or send an email to secretary@brooklinspringfair.com