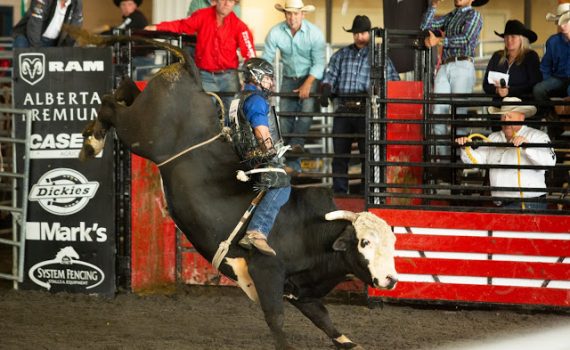 SUNDAY JUNE 4, 2023
Showtimes: 12pm & 3pm
Proudly sponsored by:
Brooklin Agricultural Society
Saddle up because the Brooklin Spring Fair is going to get wild and western as the RAM Rodeo Tour comes to town on Sunday June 4, 2023!
The Brooklin Spring Fair will host a day of the live-action packed sport of rodeo, as seen at the Calgary Stampede and will include events such as: bareback and saddlebronc riding, barrel racing, pole bending and the world's most dangerous sport- bull riding!
Be sure to come on out and cheer on the cowboys and cowgirls of the RAM Rodeo Tour!