We are thrilled to announce the 2023/24 Board of Directors that will bring you the 2024 BROOKLIN SPRING FAIR! Planning has already commenced!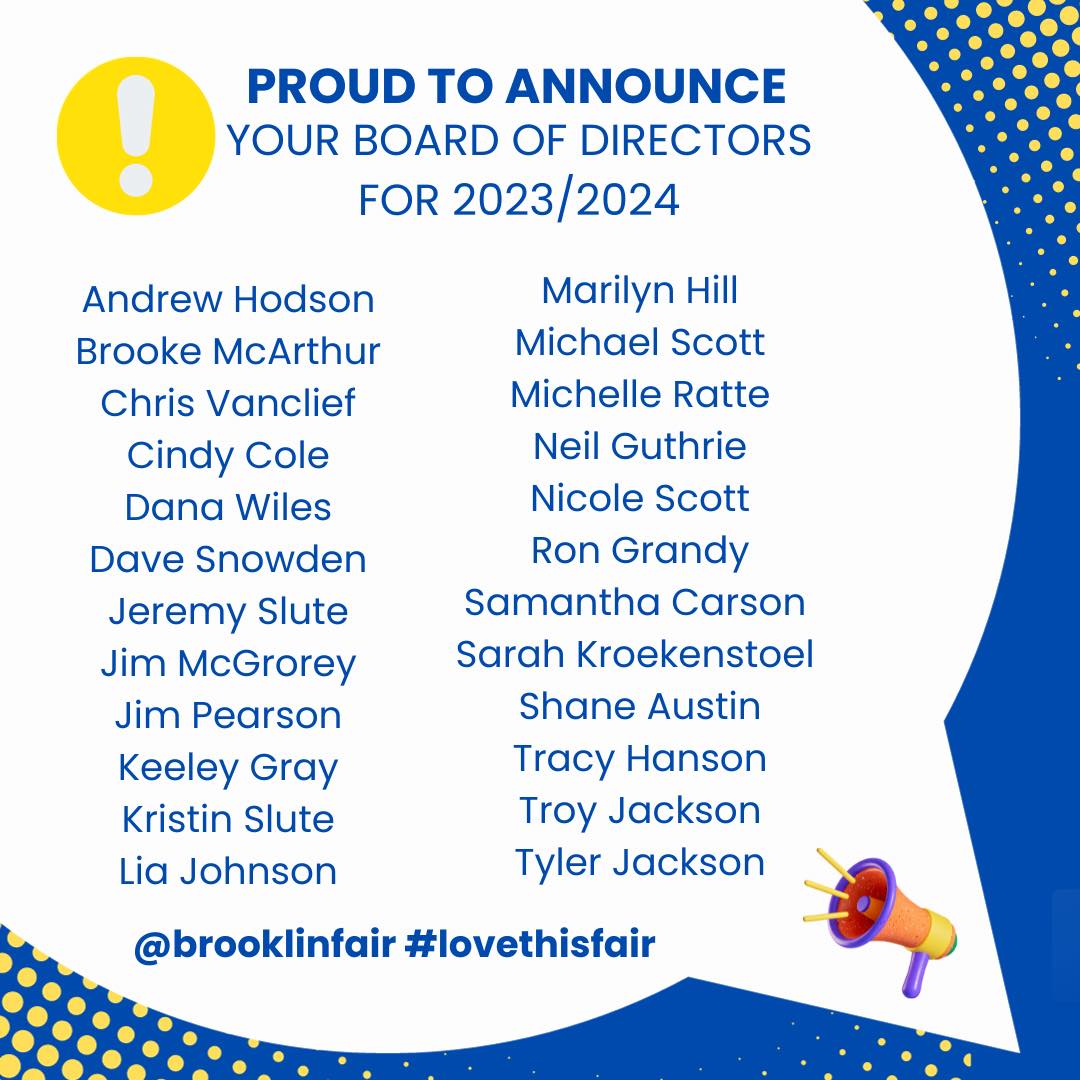 As always, we want to thank all of members and volunteers who help to make the Fair possible! It is never too late to join our fair family and help celebrate Agricultural in Ontario.
Providing a wide variety of volunteer opportunities, The Brooklin Agricultural Society is always seeking new volunteer to come and join our team. Whether you are looking to meet people, get involved in the community or are a student in need of volunteer hours – there is always a need for extra hands.
Our volunteers are a fundamental and important part of the Brooklin Spring Fair who work to fulfill our mission of providing agricultural awareness and education to our communities. We warmly welcome new members to our team.
Let us know if you can help. Email: volunteers@brooklinspringfair.com