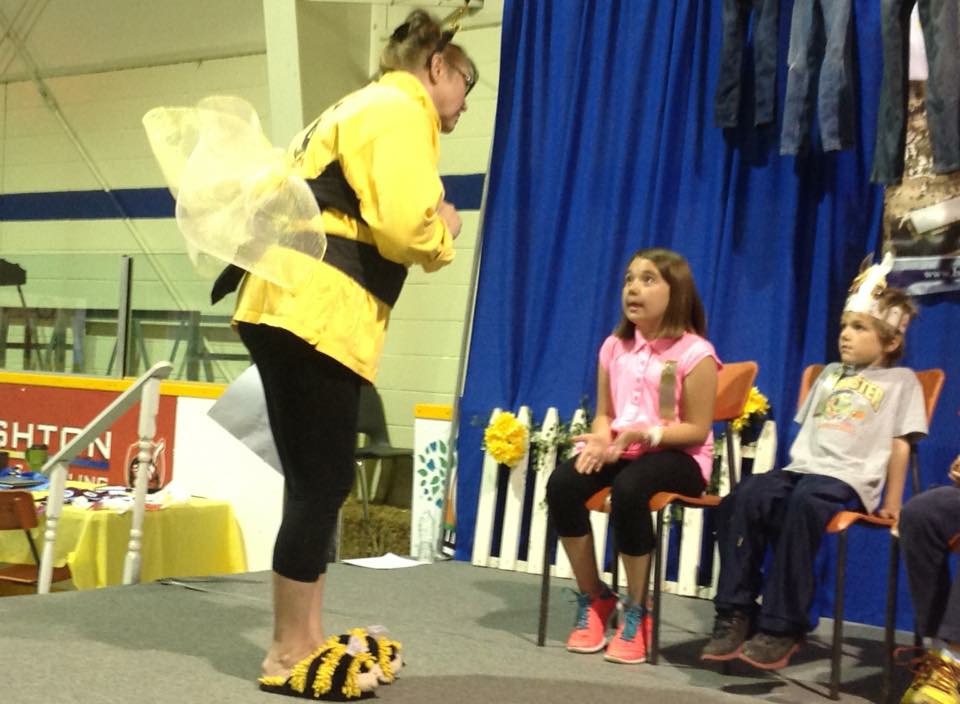 <!–- AssistExpo -–>
Have you heard the BUZZ? The Brooklin spring fair Spelling Bee is back and it's going to BEE and un-BEE-lievably good time! Make you sure you stop by to visit our own BEE-autiful Queen Bee! Click here for more details!
ENGLISH SPELLING BEE & CONCOURS D'ORTHOGRAPHE (French Spelling Bee)
FRIDAY June 2, 2023 - 5:15 pm French Speeling Bee and then immediately following will be the English Spelling Bee in the Expo Hall (Arena)
Committee Chairperson: Kristin Slute
Registration begins at 5:00 pm
Proudly sponsored by:
No Entry Fee
Prizes will be awarded to 1st, 2nd & 3rd in each Class.
All children that participate will receive a participation prize.
1. Spelling Bee - English
Classes:
| | |
| --- | --- |
| 1. | Grades 2 & Under |
| 2. | Grades 3 & 4 |
| 3. | Grades 5 & 6 |
| 4. | Grades 7 & 8 |
2. Spelling Bee - French
Classes:
| | |
| --- | --- |
| 1. | Grades 3 & 4 |
| 2. | Grades 5 & 6 |
| 3. | Grades 7 & 8 |
Enter Here