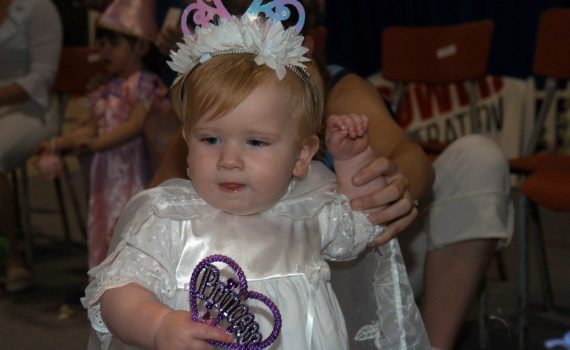 <!–- AssistExpo -–>
BABY SHOW
SUNDAY June 4, 2023 @ 10:00am (check-in begins at 9:30am)

Committee Co-chairs: Kathy Bryers and Miranda Bekiaris
email: bsf.babyshow@gmail.com
Proudly sponsored by:
Brooklin Agricultural Society

Age CATEGORIES
(as of June 4, 2023)
0-5 months
6-11 months
12-24 months
2023 CATEGORIES in order
(open to boys and girls)
1. Diaper & T-Shirt
2. Fun in the Sun
3. Little Sport
4. Country Tails
5. Little Prince
6. Little Princess
RULES:
1. Babies may enter classes according to age on the day of the show (June 4, 2023).
2. Babies can enter in a maximum of 2 classes each.
3. No entry fee for the show. (Entry to the fairgrounds is not included in the registration for the show – everyone who attends the show will be required to pay the entrance fee for the fairgrounds.)
4. A maximum of 10 babies will be accepted in each class.
5. Entries/registration will open on May 1, 2023 and will close May 27, 2023. (A maximum of 100 babies will be accepted for the show and registration may close earlier if the show fills).
6. Pre-registration is required/mandatory – no registration the day of the show.
7. Check-in will open at 9:30am inside the arena, with the show beginning at 10:00am.
8. Only small props will be allowed on stage. (The committee reserves the right to deny large props to be used on stage).
9. Only one parent/guardian to accompany each baby on stage.
10. All judges decisions are final. Judges will be selecting the baby that best represents the given class.
Classes:
Diaper & T-Shirt - 0-5 months
Diaper & T-Shirt - 6-11 months
Diaper & T-Shirt - 12-24 months
Fun in the Sun - 0-5 months
Fun in the Sun - 6-11 months
Fun in the Sun - 12-24 months
Little Sport - 0-5 months
Little Sport - 6-11 months
Little Sport - 12-24 months
Country Tails - 0-5 months
Country Tails - 6-11 months
Country Tails - 12-24 months
Little Prince - 0-5 months
Little Prince - 6-11 months
Little Prince - 12-24 months
Little Princess - 0-5 months
Little Princess - 6-11 months
Little Princess - 12-24 months
Enter Here