The Brooklin Spring Fair is over a 100 year tradition in the village of Brooklin, organized and run by a dedicated Volunteer Board of Directors.  We would be pleased to discuss how you can be a part of this exciting milestone in our community.
The Brooklin Spring Fair has several sponsorship levels available for an individual, groups, or a business.  Individuals or Small Businesses that would like to donate prizes or gift certificates would be much appreciated.
Sponsorship Levels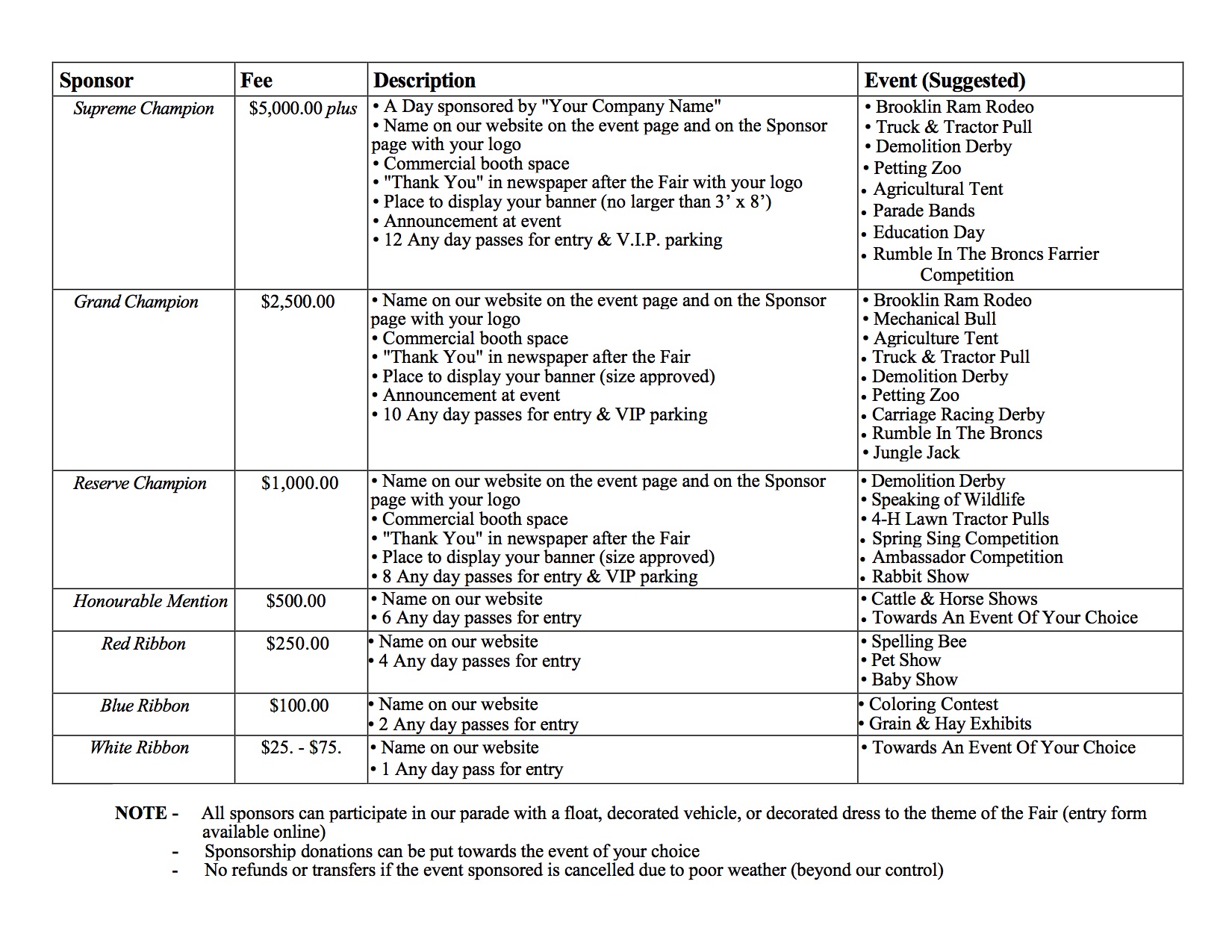 For more information contact: secretary@brooklinspringfair.com
---
Printable Form available here.
Please make cheques payable to "Brooklin Spring Fair"
Application is not complete until payment has been received and processed.
Please Note: For Grand & Reserve Champion Level sponsorship, please provide your logo to us in JPEG format. In order to have your name printed as a Sponsor in our Fair flyer, please have your sponsorships payment and form to us by our printing deadline of March 21, 2019. Thank you. 
Privacy Act:
The Brooklin Agricultural Society only collects information in order to communicate with directors, exhibitors, vendors and sponsors. Mailing lists are not traded, sold, or shared with any other organizations. If you wish to have your name excluded from our mailing list, you must do so in writing to the Fair secretary at the following address: R. Gillis, Brooklin Spring Fair, Box 615, Brooklin, ON L1M 1B5